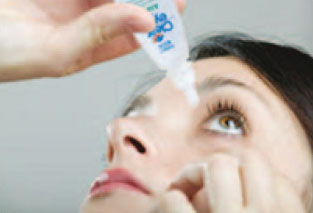 Step by Step Instructions
Here are some simple steps on how to use your eye drops.
Clean your eyes
Wash your hands
Tilt your head back
With eye open, gently pull down your lower lid
Look up and instil one or two drops
Close your eye for 30 seconds
With your eye closed, look up and down, left to right
Handy Tips
Here are some handy tips.
Never let the container tip touch the eye.
Always follow the recommended dosage.
Avoid sharing eyedrop bottles.
Discard eye drops 30 days after opening.
Clear Eyes Product Cautions
Before administering eye drops it is always advisable to check the product cautions
If irritation persists, discontinue use and consult your doctor.
Consult your doctor or pharmacist if using other eye products.
If you are pregnant or nursing a baby, seek the advice of a Doctor or Pharmacist before using this product.
Do not use if you suffer from glaucoma or other serious eye diseases.
Prolonged use may be harmful. If you experience eye pain, changes in vision, continued redness or irritation of the eye, or if the condition worsens or persists for more than 72 hours, discontinue use and consult a doctor.
If solution changes colour or becomes cloudy, do not use
Keep out of reach of children
Not for use in children.
Do not use while contact lenses are in place. Remove contact lenses before using. Do not insert for 15 minutes after application of the eye drops.
Contents are sterile if the seal on the bottle is intact.
Discard contents 4 weeks after opening.